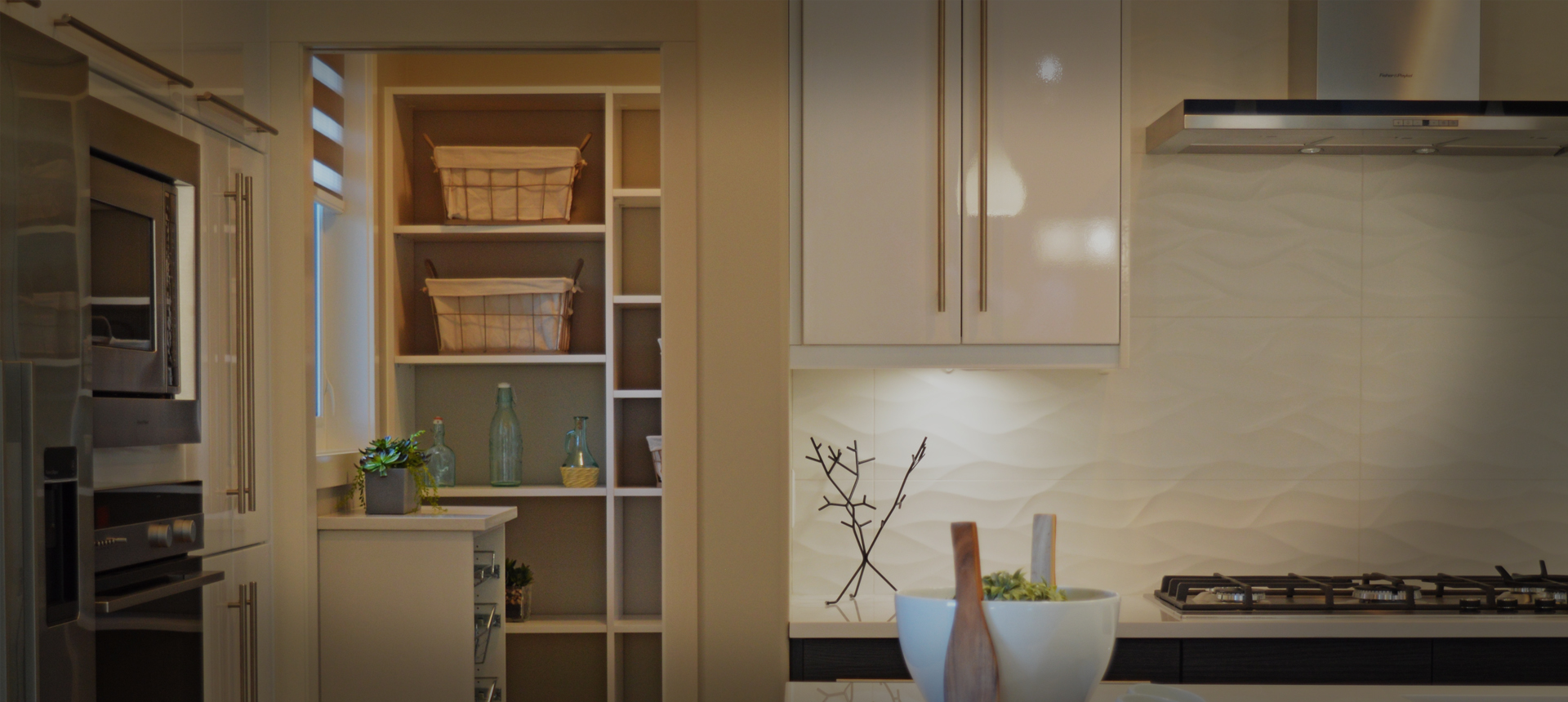 Custom Closets & Pantries
Bedroom Closets & Kitchen Pantries
Design your own custom closets today with our master woodworkers. We are proud to help customers create beautiful closet systems and kitchen pantries throughout Central Florida, including, but not limited to, DeLand, Daytona Beach, Deltona, Ormond Beach, Port Orange, DeBary, Edgewater, Enterprise, Glenwood, Orlando, Lake Mary, Winter Park and Sanford.
Custom Closets Provide Organization
Organized closets make it easier to see all your garments and accessories, which can help you to dress more quickly and streamline your mornings. However, most do-it-yourself configurations involve wire shelving, which doesn't effectively utilize space as much as a custom closet systems, because these systems are not designed to meet your individual needs. Most wire shelves have support bars every 12 inches or so, hindering your hangers' range of movement. The wide spacing of the mesh lets smaller items slip through or tip over, and the sharp edges can damage garment bags or even your clothing. These types of do-it-yourself systems involve tedious measuring and can be difficult to install.
Custom Closet Installation
A custom closet system installation is the tidiest, most convenient, and most attractive solution. Our years of experience in organization techniques ensure that you end up with space for any small accessories, shoes, long garments, or rarely-used items that you may need to store.  Our customized closet systems make every inch count, and are available in a wide variety of colors and designs. Whether you desire a basic arrangement or an elegant design, A Perfect Closet & Cabinets, Inc looks forward to building your dream closet!
Closet Design Options
We have many closet design options to make your new closet attractive and efficient.  Those design options include:
Built-in drawers and baskets
18 wood grain colors
4 solid colors
Glass, profiled or flat matching doors
Crown molding and flutes
Low voltage lighting
Adjustable shelving
Custom design
For more information about how we can help you design a custom closet system ideal for your home, please contact us today at 407-352-6200.  Ask about our Kitchen Pantry and Cabinet Refacing & Resurfacing services when you call!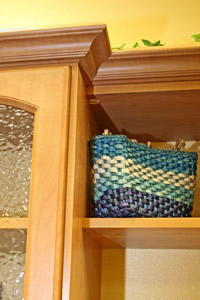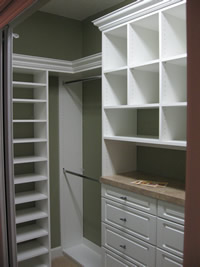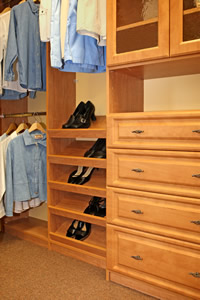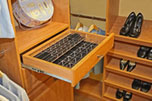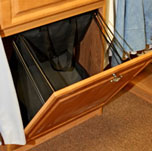 Kitchen Pantries
Clean shelving, sliding baskets, and spice racks are a necessity in Kitchen Pantries. Are you longing to have a beautiful, custom kitchen pantry design? With our innovative pantry cabinets, you will end up with open adjustable shelves, storage baskets, and pull-out drawers, in a space that redefines how useful your pantry can be.
Our designs include plenty of space saving features so your canned goods, dry goods, crackers, condiments, spices, dishes, and storage containers are separate and organized. We can even include convenience features like a space for recyclables or storage for cleaning supplies like mops and brooms.
Locally Designed and Built Pantry Cabinets
Locally milled and hand crafted, our pantry cabinets are made of real wood to turn your pantry into that perfect storage space that you'll love to show off to your friends. We meet and exceed your expectations every time because of our years of experience. A Perfect Closet and Cabinets will design, manufacture and install everything we make for you. You CAN afford the Best.
A Perfect Closet and Cabinets is the manufacturer – not a middleman!
We're showing you just a few of the pantry designs and features that you can choose from. Each one is custom designed to your space and needs but at an affordable price. Whether you're wanting a clean set of shelves and sliding baskets in your small pantry or you are ready to install that custom walk-in pantry you deserve, A Perfect Closet and Cabinets has your solution.
Contact the Kitchen Pantry Experts Today!
Call the Kitchen Pantry experts at A Perfect Closet and Cabinets toda at 386-734-1313 (DeLand) or 407-352-6200 (Winter Park).  For a limited time, A Perfect Closet and Cabinets will include one sliding basket with each basket that you purchase for your new Kitchen pantry. Ask for this internet basket special when you call to schedule a custom designed pantry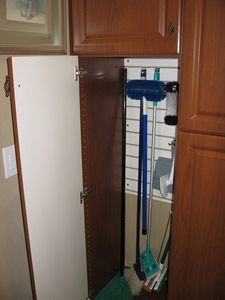 FAQ's
Q. I have a small closet, is there anything that can be done?
A. Yes, almost any space can be reorganized for optimum use.
Q. I do not need a movie star closet, I just something simple, how much does that cost ?
A. This may surprise you but it is not as expensive as some people think.  We have solutions that fit all spaces and most budgets.
Q. How long does it take
A. In most cases 1 – 2 weeks, of course the more complex the project, the longer it will take
Q. Can I give this as a gift to someone.
A. Yes, It makes a great gift. It will keep on giving for many years. Works great for anniversaries, wedding, birthdays, House warming, and many other occasions.
Custom Closets • Home Office • Entertainment Systems • Shelf Storage • Kitchens • Baths • Cabinets • Kitchen Refacing & Fine Furnishings